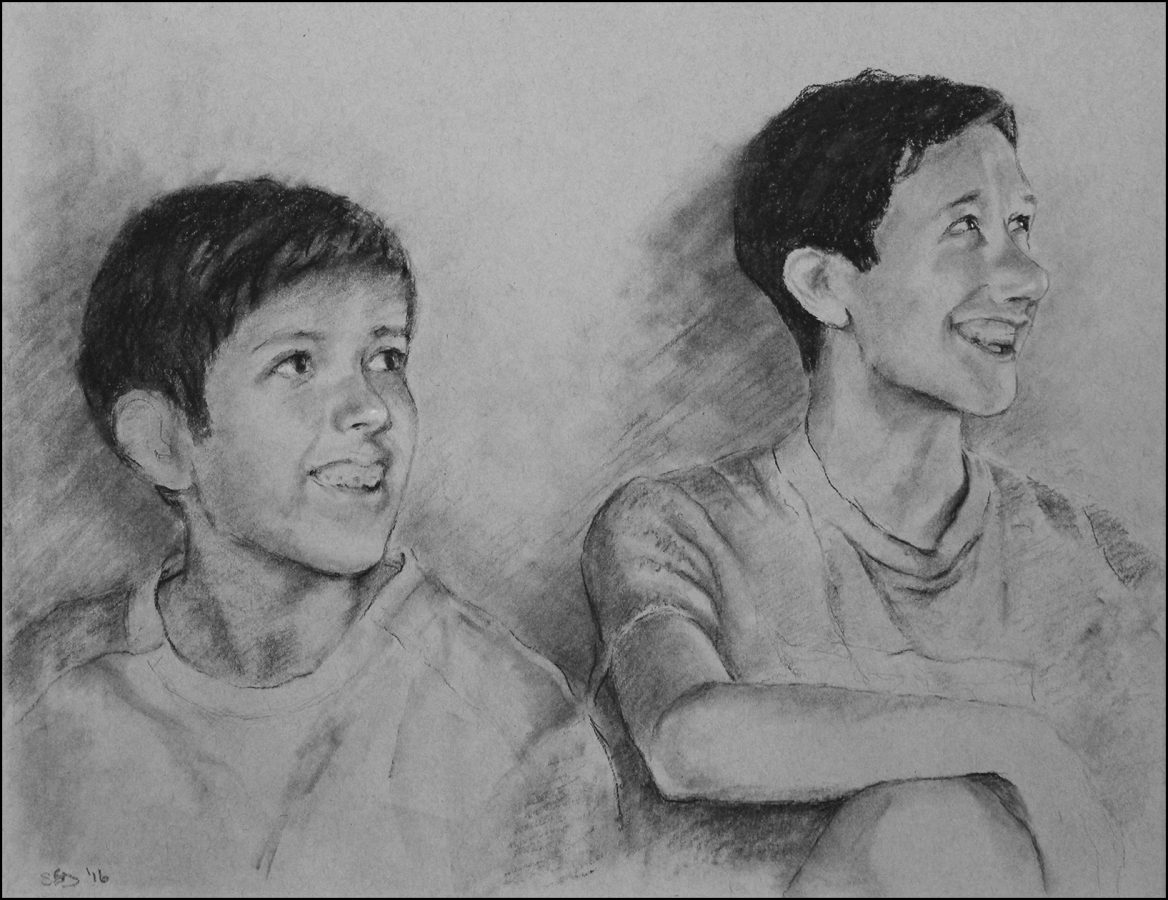 Patrick's boys actually picked the charcoal as the look they would like. They're thrilled!
TESTIMONIALS
"Oh, Sarah! Words fail me. It is beautiful!"
Jennifer  Riesmeyer Elvgren, Sophie's mother
"We met with Sarah one morning and she took pictures of my teenagers while we were having a conversation. She was able to take the photos and piece them together into a work of art. The drawing is beautiful and catches their personalities. Thank you Sarah!"
HERE YOU CAN SEE MY PAST BLOGS
Sarah's Update What a year this has been! Most of it has been dedicated to illustration and the publication of our book, Frog's Rainy-Day Story and Other Fables. I've been able to grab time to fit in these little paintings, which I've grown to love. I have them...