Rosie and her six flower girls! Luke commissioned this as a surprise Christmas gift for his wife, Rosie. Tackling all these layers of the bride's and flower girls' skirts was a challenge. Rosie and Luke were thrilled!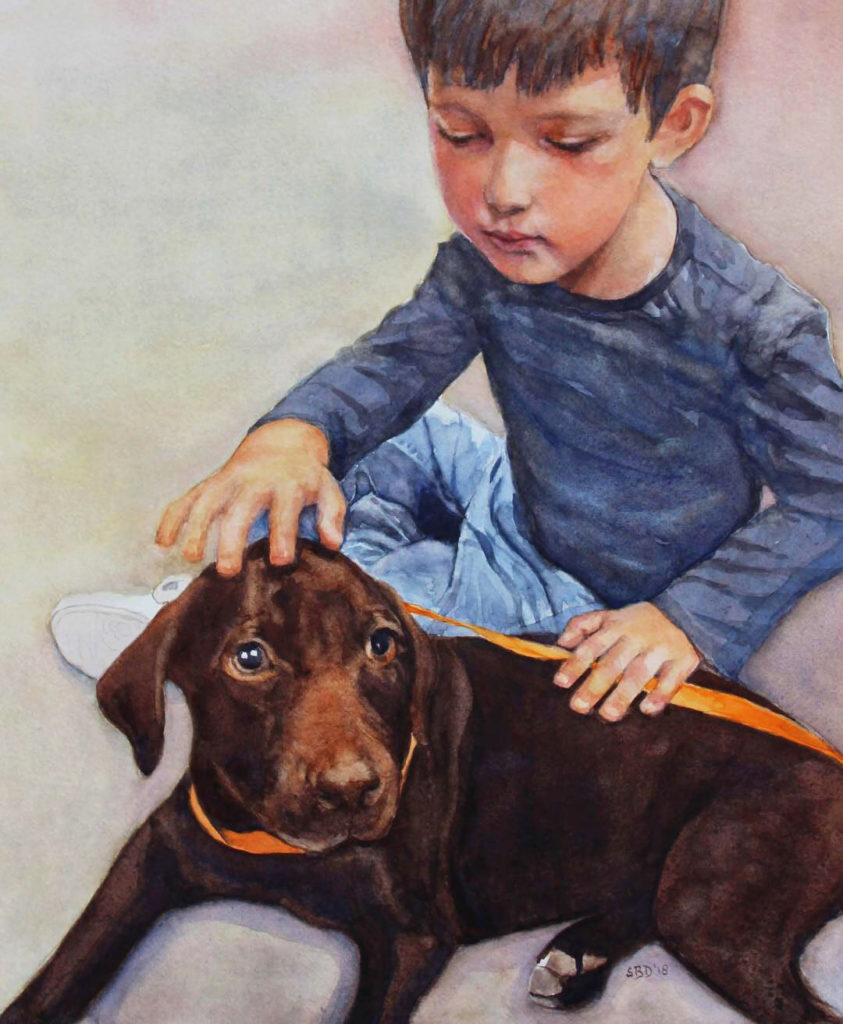 James and his new puppy. James' grandmother (a dear friend) asked me to paint a portrait as a Christmas present to her son and his wife. She wanted a soft look, and watercolor is a perfect medium for that.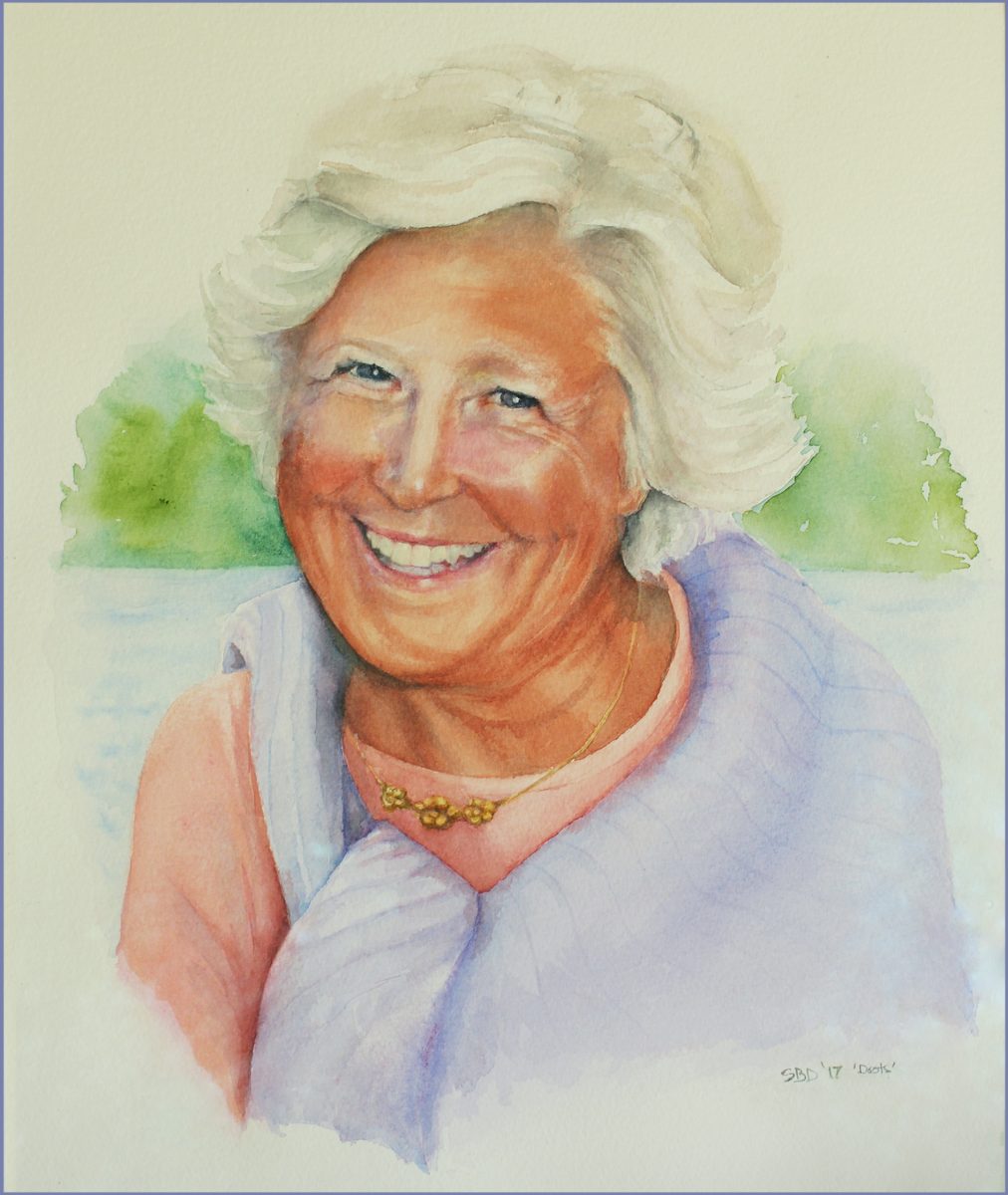 This watercolor of a dear friend was commissioned by the family for her husband. I wanted to capture the wonderful humor  and love of life in the eyes and smile.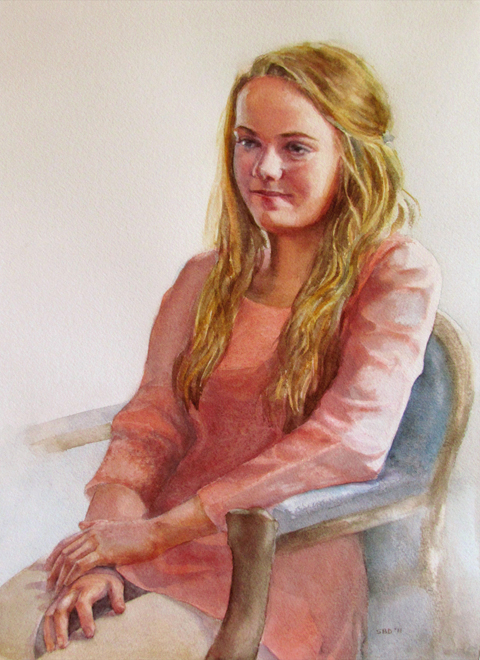 This watercolor of a young teenager was commissioned by a husband for his wife.
This watercolor portrait, "Pensive," shows a young woman in a reflective mood. I loved the low-key coloration of the subject against the orange bench. I also wanted to capture the light in her hair and the translucent quality of the blouse.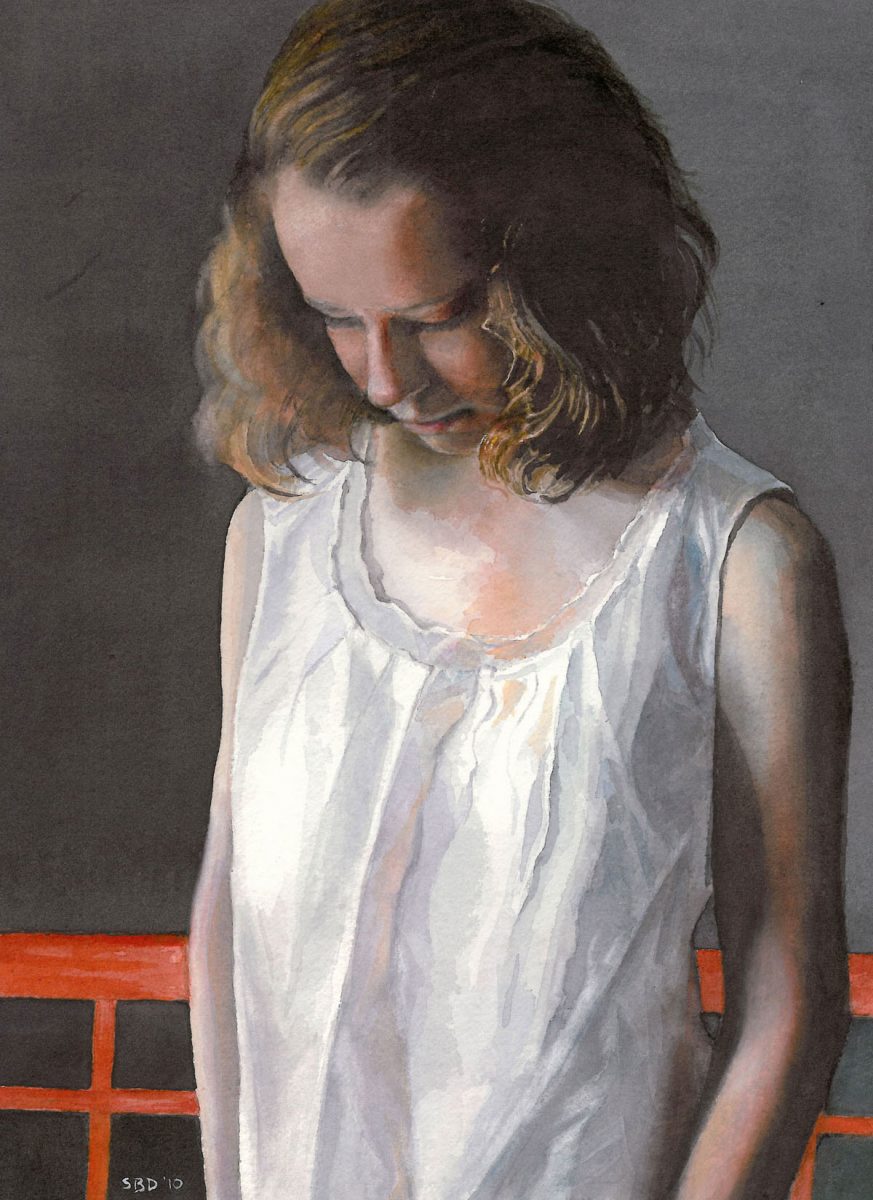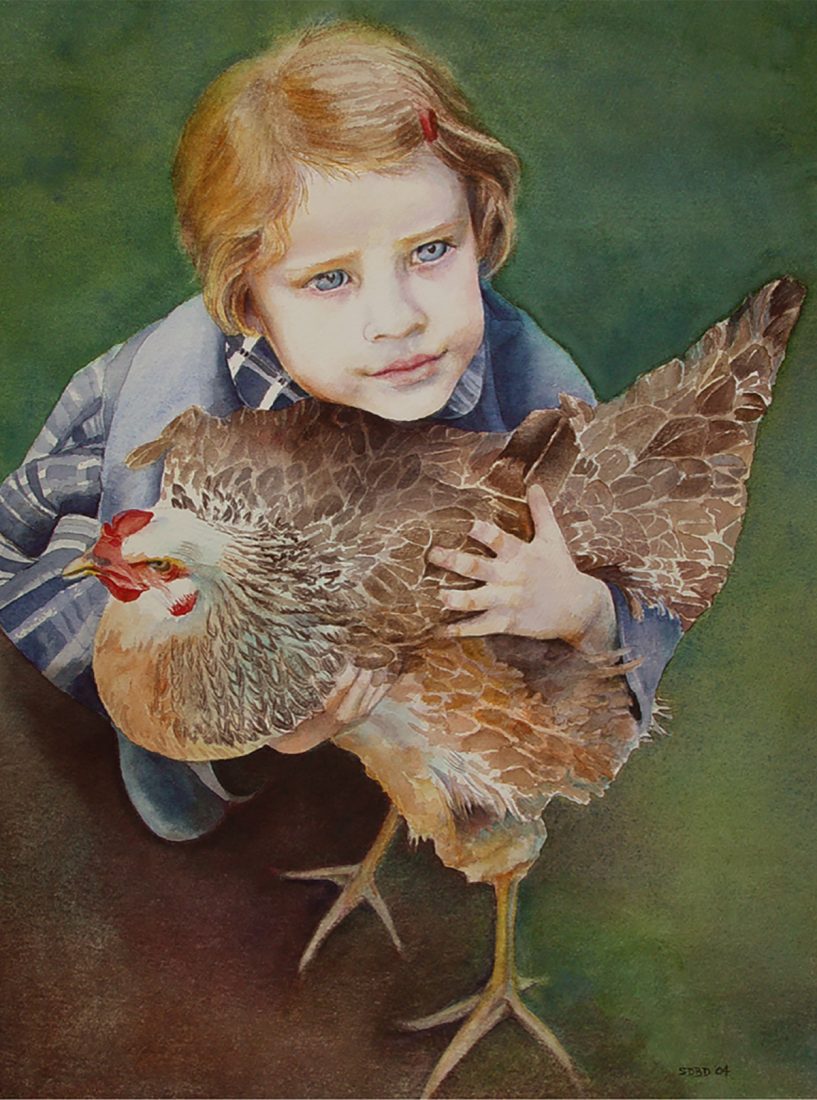 This is a watercolor of a young girl and her pet chicken.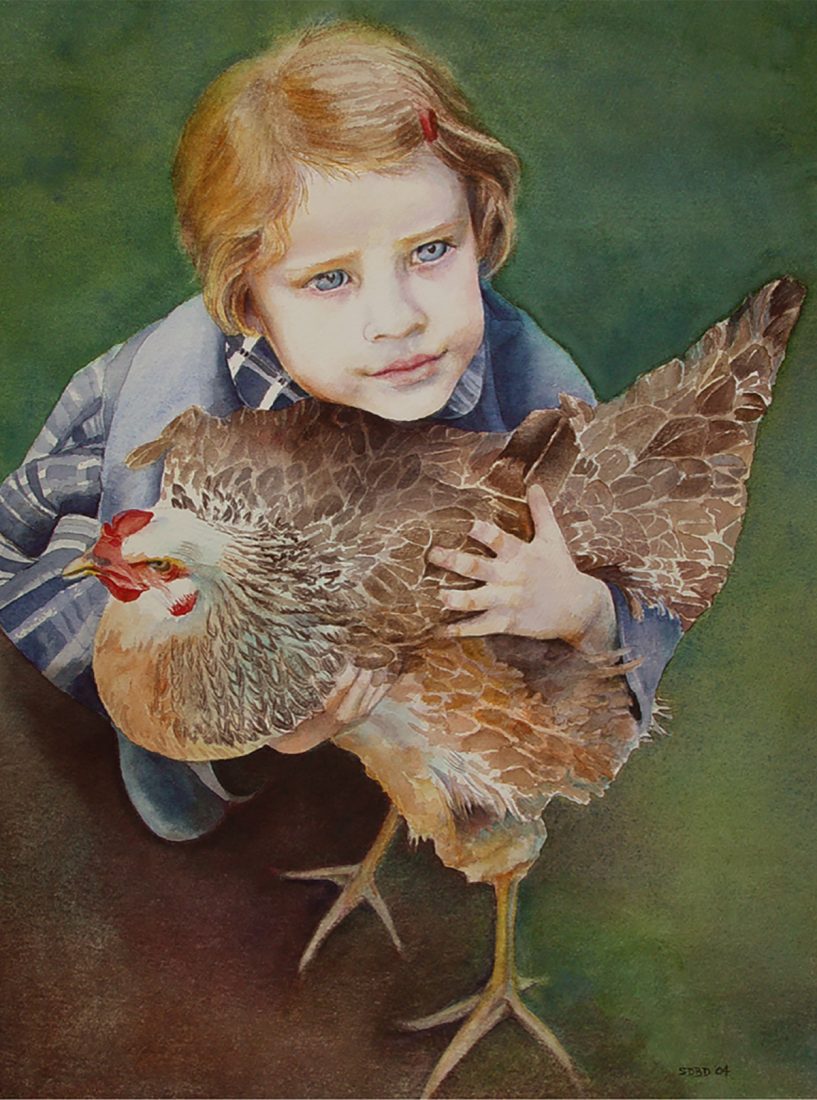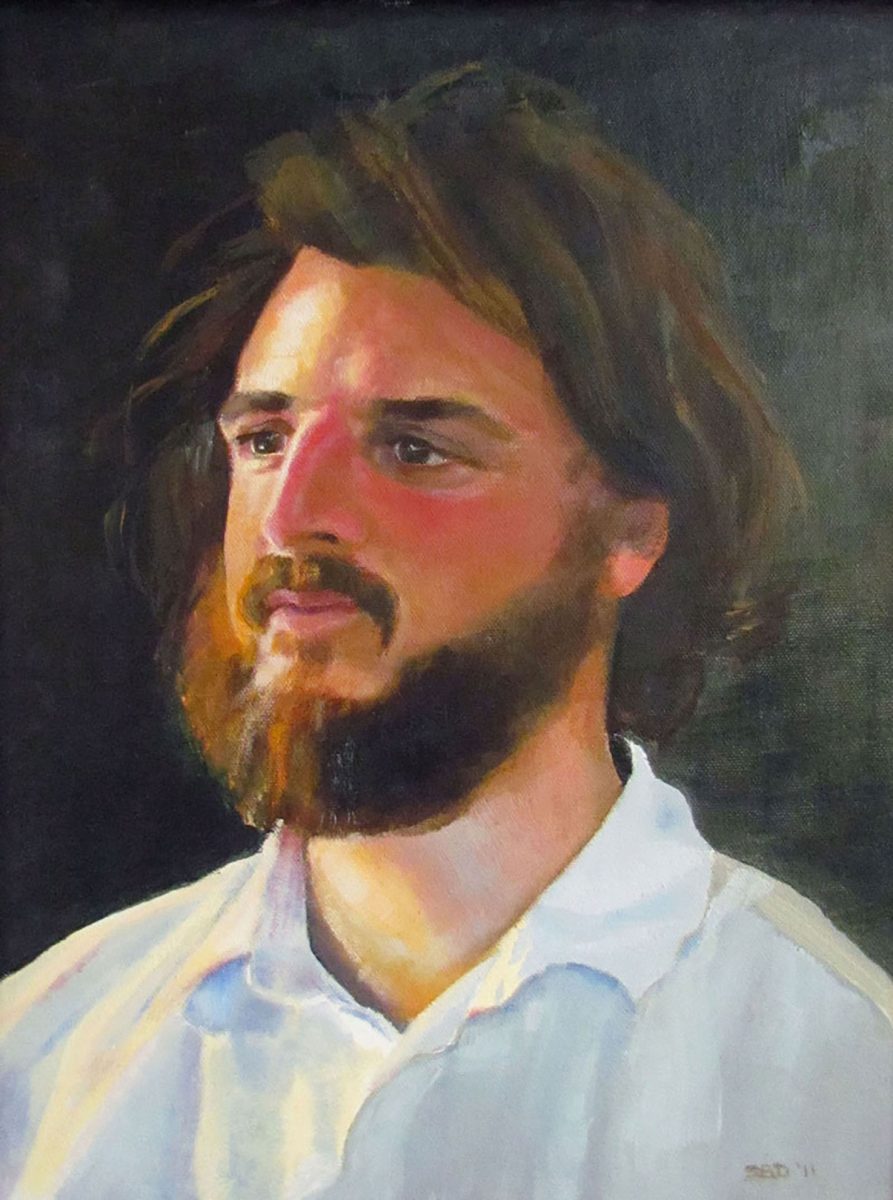 OIL ON CANVAS PORTRAITS
Oil on canvas portraits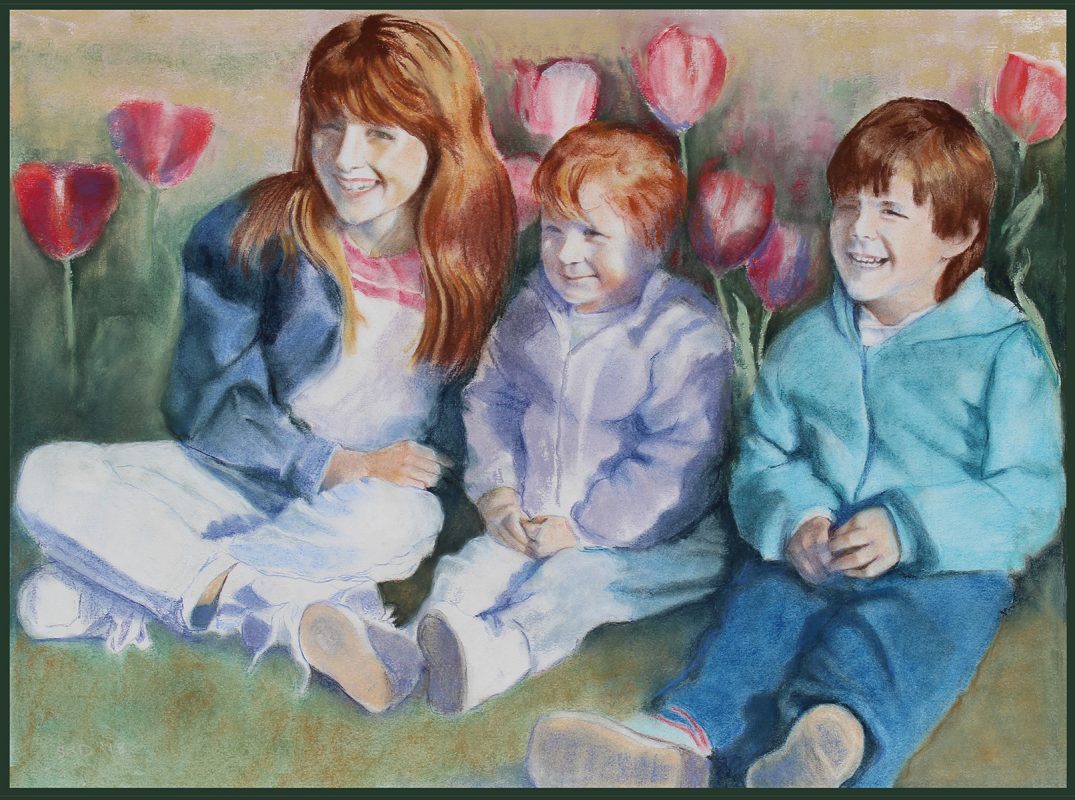 PASTEL PORTRAITS
Pastel portraits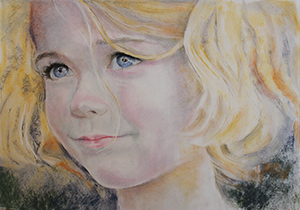 Please Call Me (912-223-8674) or Email to Plan A Commission!