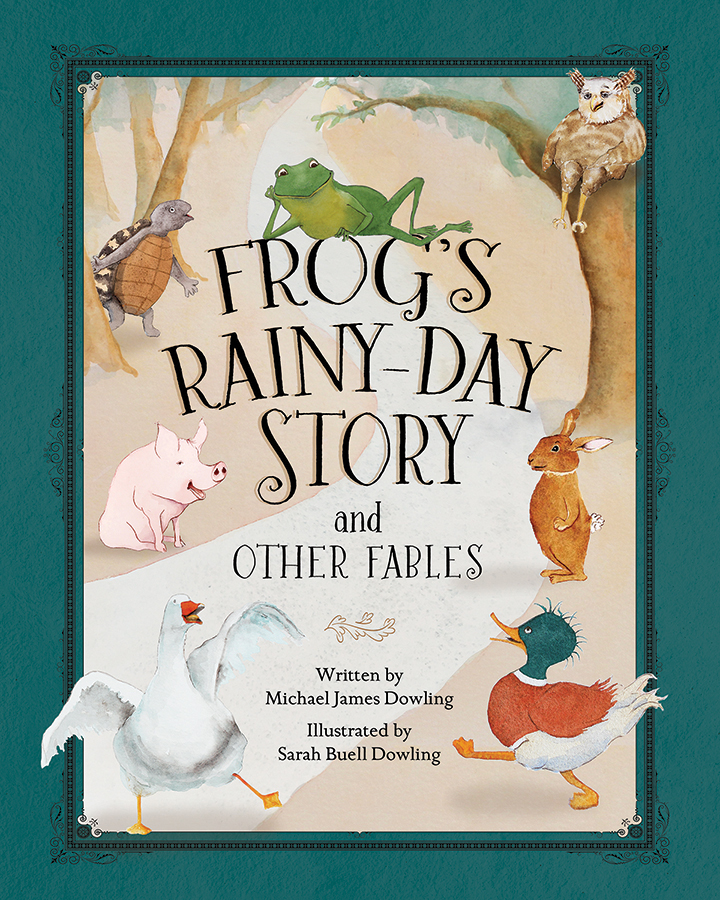 Frog's Rainy-Day Story & Other Fables
These thought-provoking, attractively illustrated stories show how things get out of whack when culture departs from biblical truth. The whole family will enjoy these timely tales. Makes a great keepsake gift!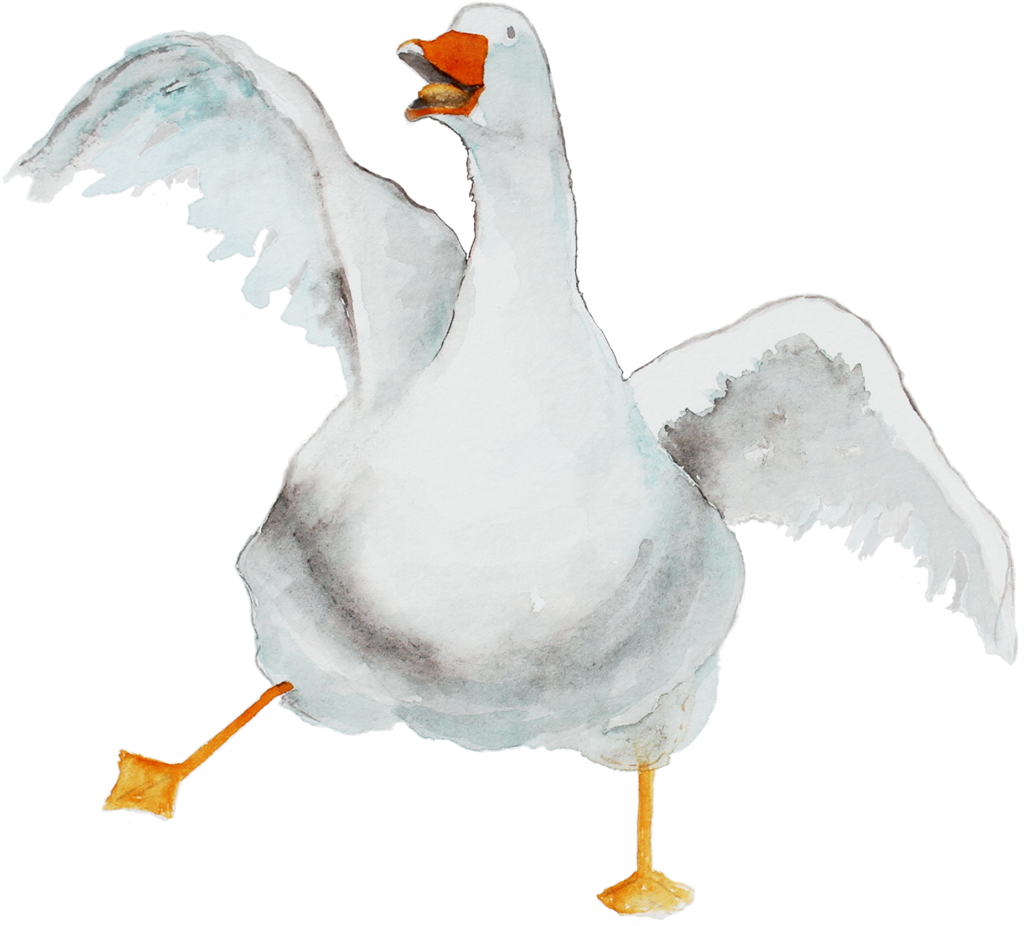 Gander's Day
"This is my day!" exclaimed Gander, jumping out of bed.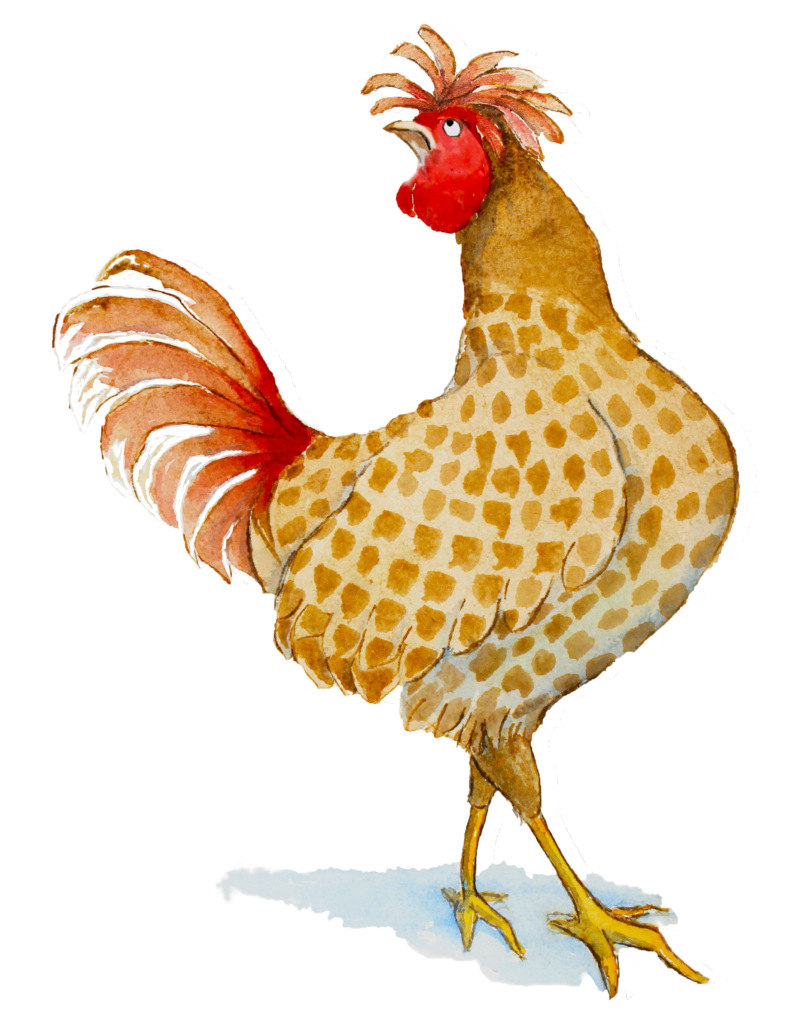 Miss Hen's Boyfriends
Miss Hen was the most gorgeous chicken in the barnyard. Everyone admired her beady eyes, slender legs, and curved beak. But for some reason, she had never married.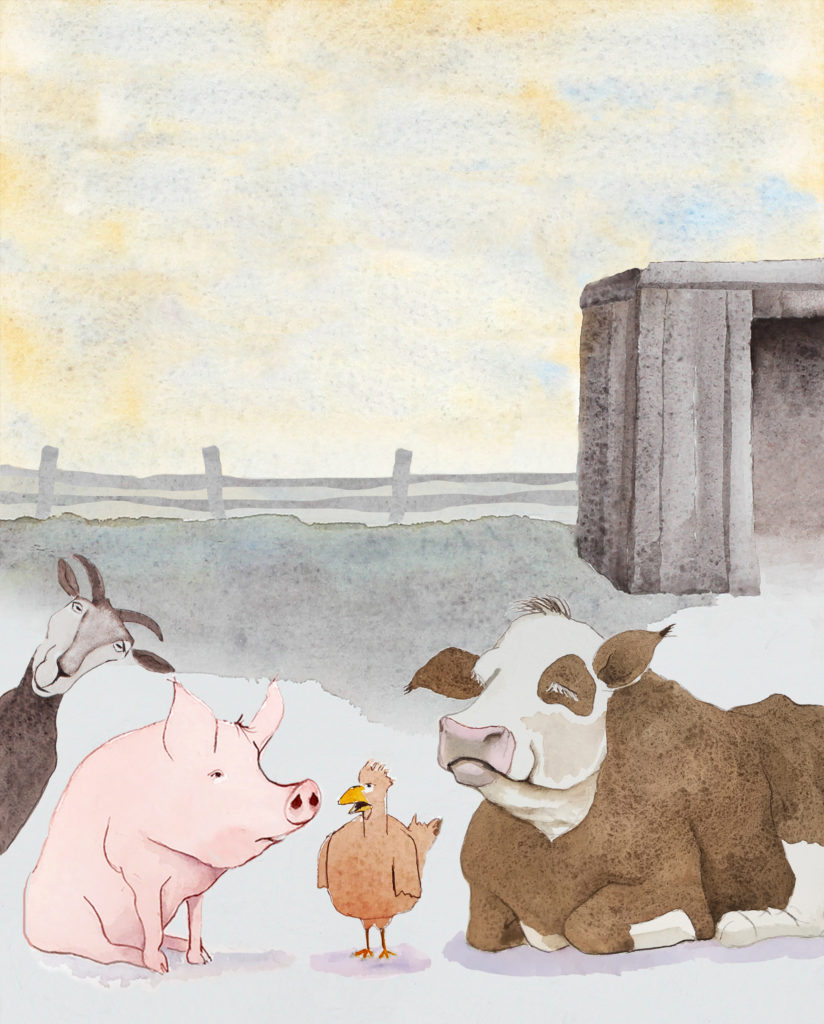 Pig's Play
I was a lazy day around the barnyard.
"I'm bored," clucked Hen.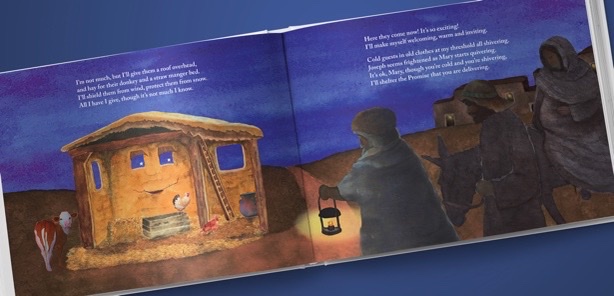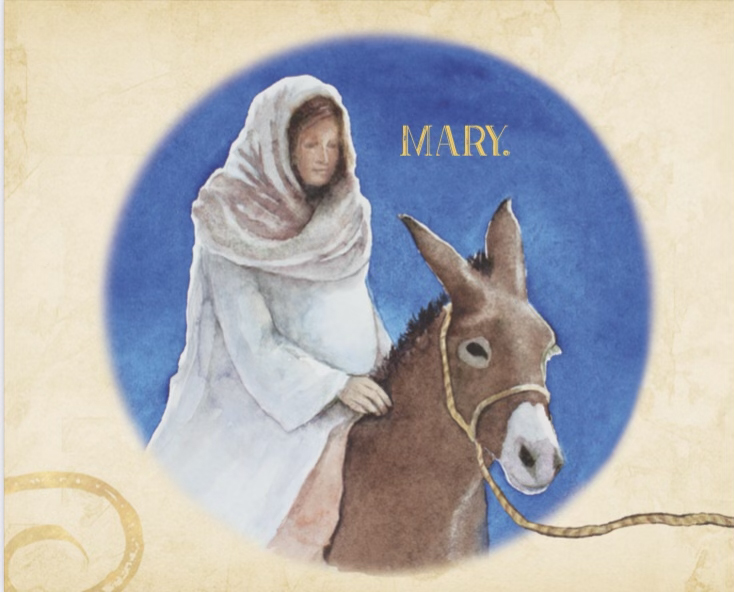 The illustration with the dog is from Michael's and my book, "Boosting Your Pet's Self-Esteem," a spoof on the self-help movement.
The one about Jack is a published card we did many years ago. I still think it's funny!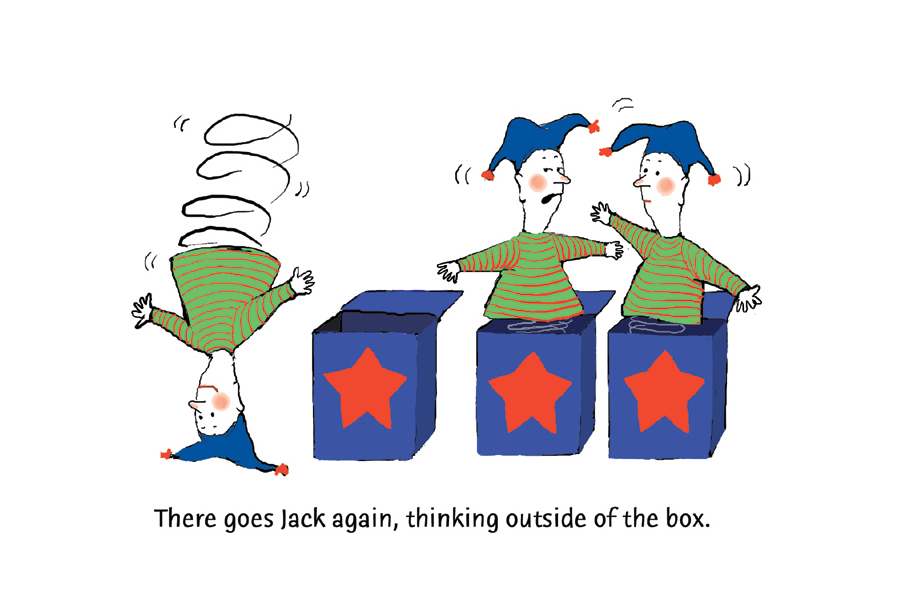 Flip Along Fun is a child's "Flip Book" that Michael and I did in the early 2000s for a company called W.J. Fantasy. Unfortunately, there are no more left…