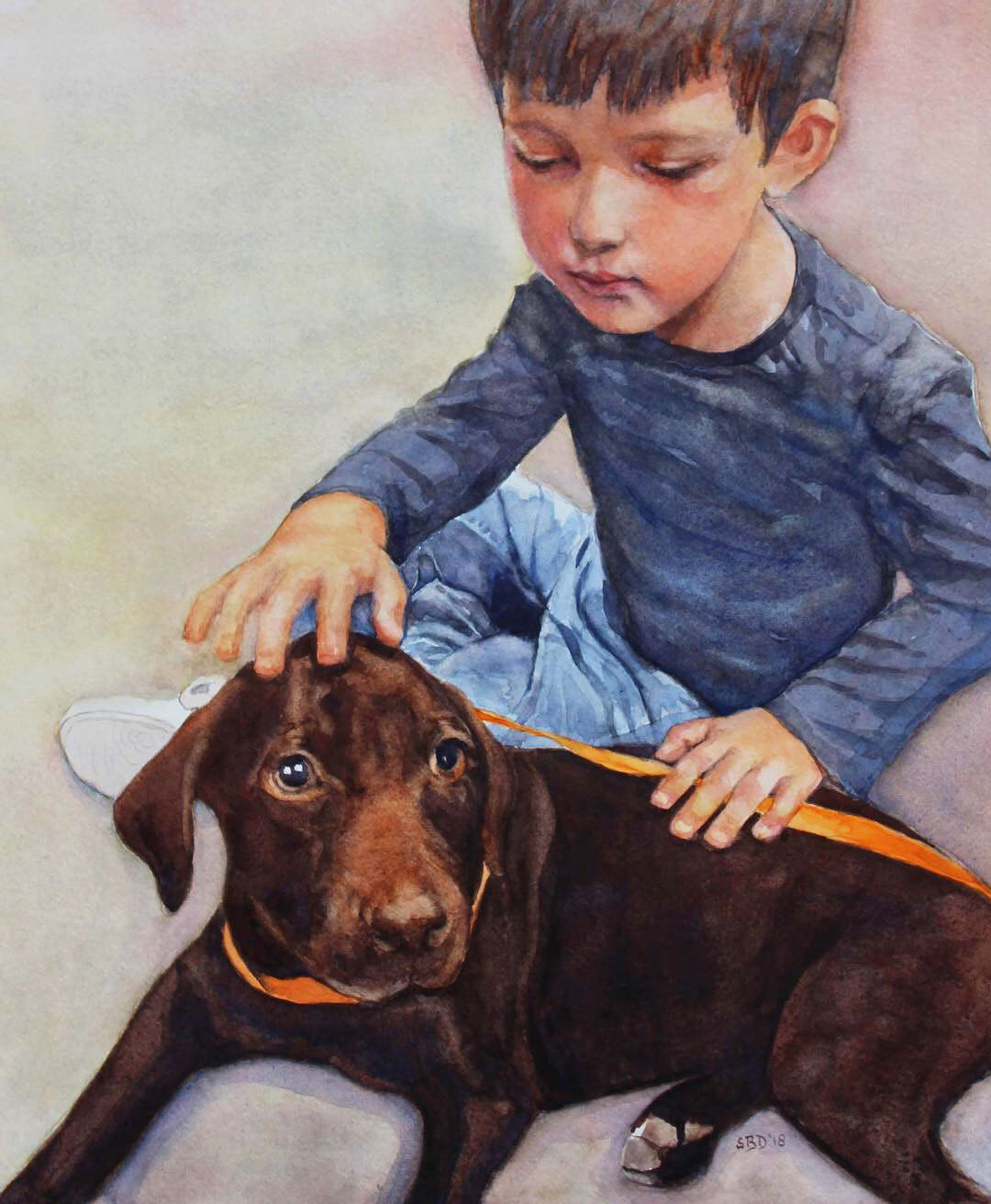 This is James and his new puppy. His grandmother (a dear friend) asked me to paint a portrait as a Christmas present to her son and his wife. She wanted a soft look, and watercolor is a perfect medium for that.
I was given a 3″x5″ photo from which to work, and the finished portrait would be 16″ x 20″. Help! Thank goodness for PhotoShop. I was able to blow the picture up and see some of the details. Next the colors. Would they be accurate? Mary sent me samples of hair and skin color as James lives in Colorado…I live in Charleston…
This is going to be a short blog as I got well into James' portrait and remembered I needed to take photos. You can see some of the drawing here, and the puppy is well underway. I used a combination of Transparent Red Oxide and Quinacridone Sienna to arrive at the wonderful orange/copper color on the nose and highlighted in the fur. At this point, I'm just starting to figure out the fingers and hand placement. Also, what is going on with the rear paw? Which leg was it attached to (look at the photo below)?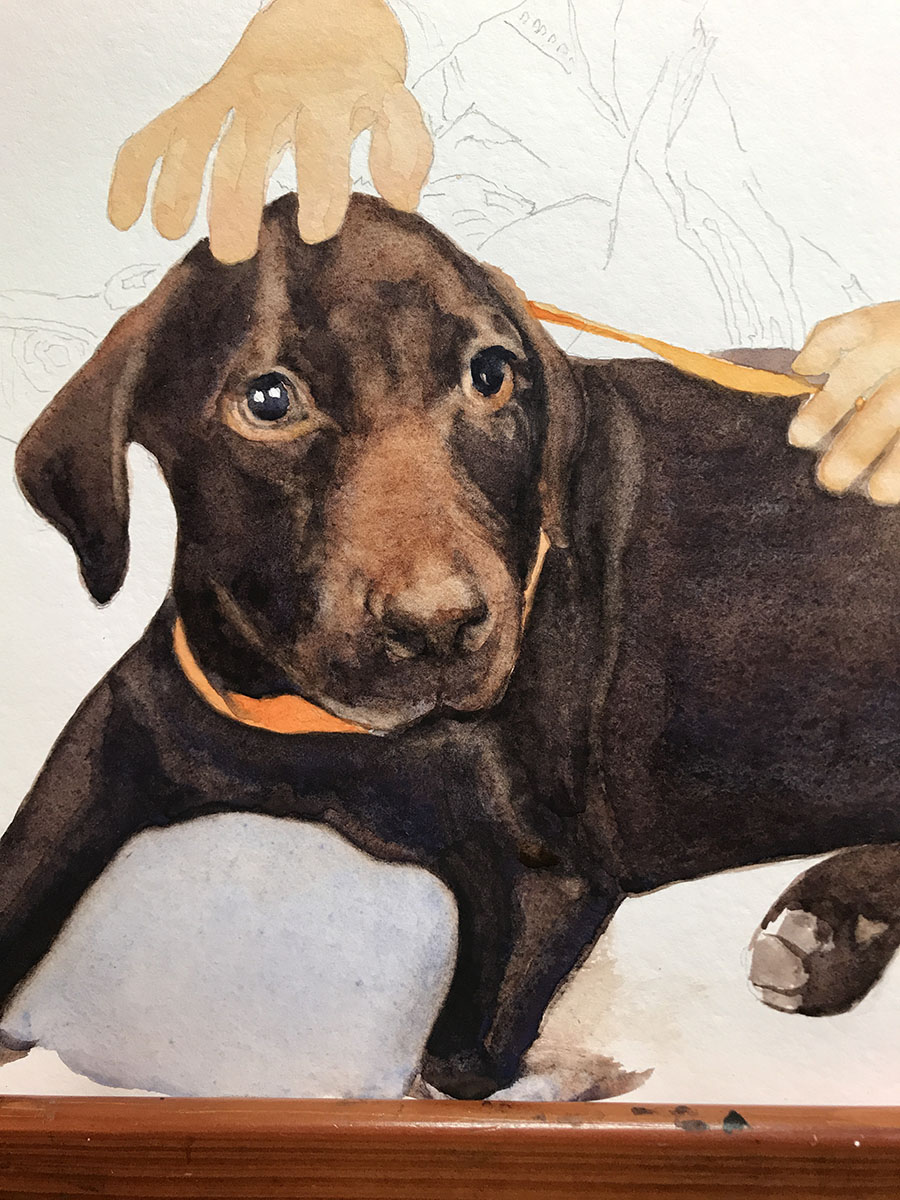 Here is the sweet photo of James and the puppy.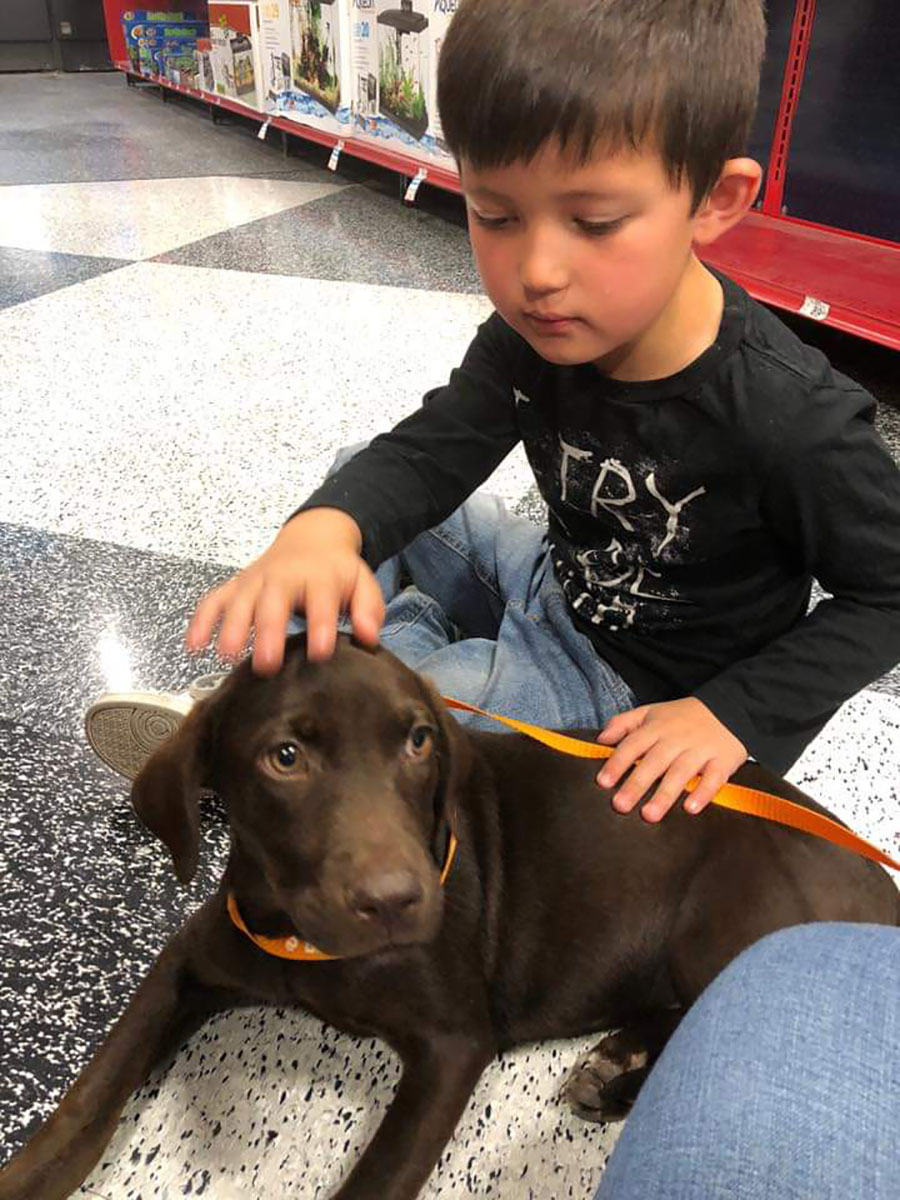 I thought you might like a closeup of James' sweet face. I really wanted to capture his intent, his thoughtfulness. I hope I succeeded.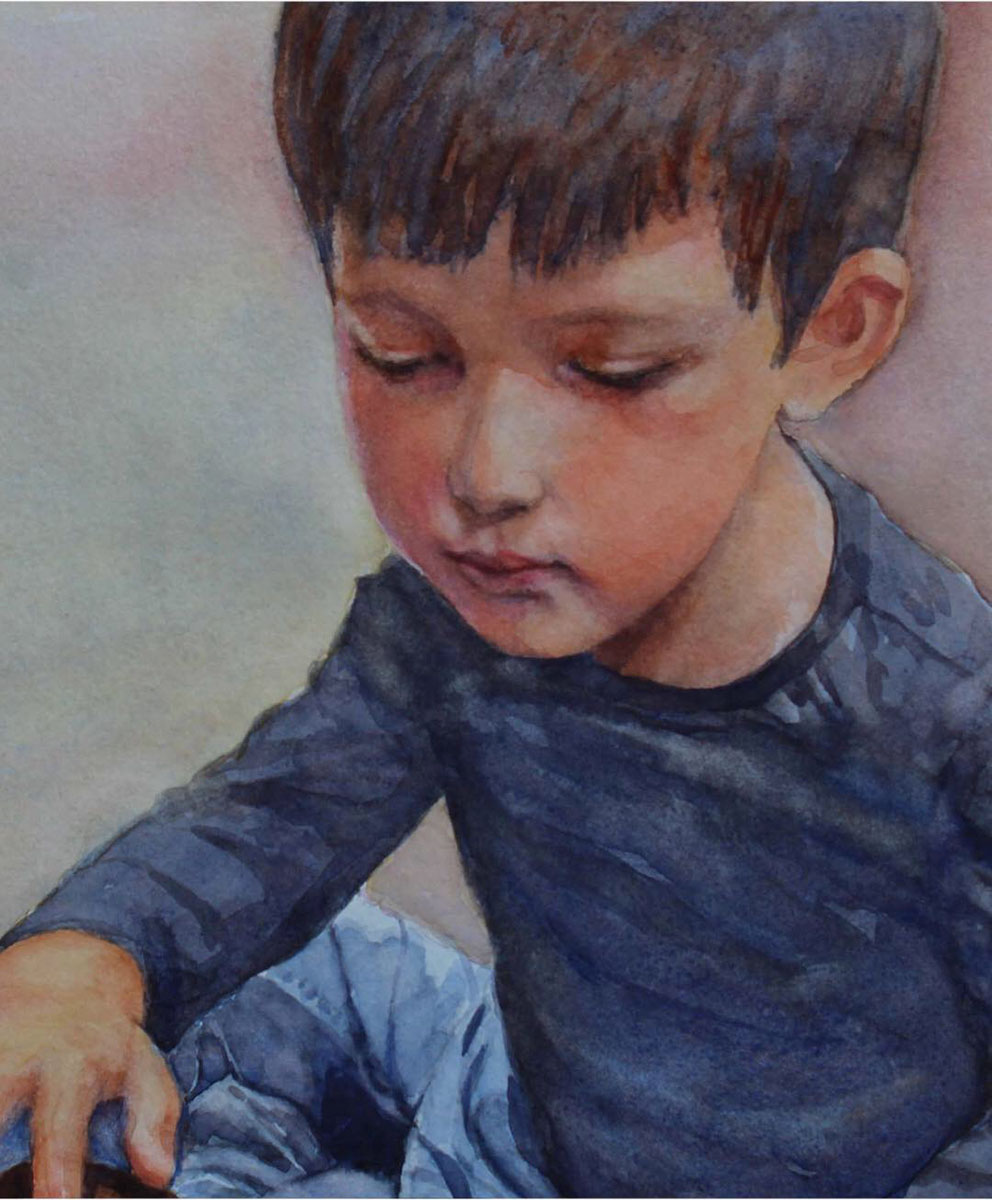 Mary sent me this wonderful picture.  "They love it!" she said.
No sweeter words.