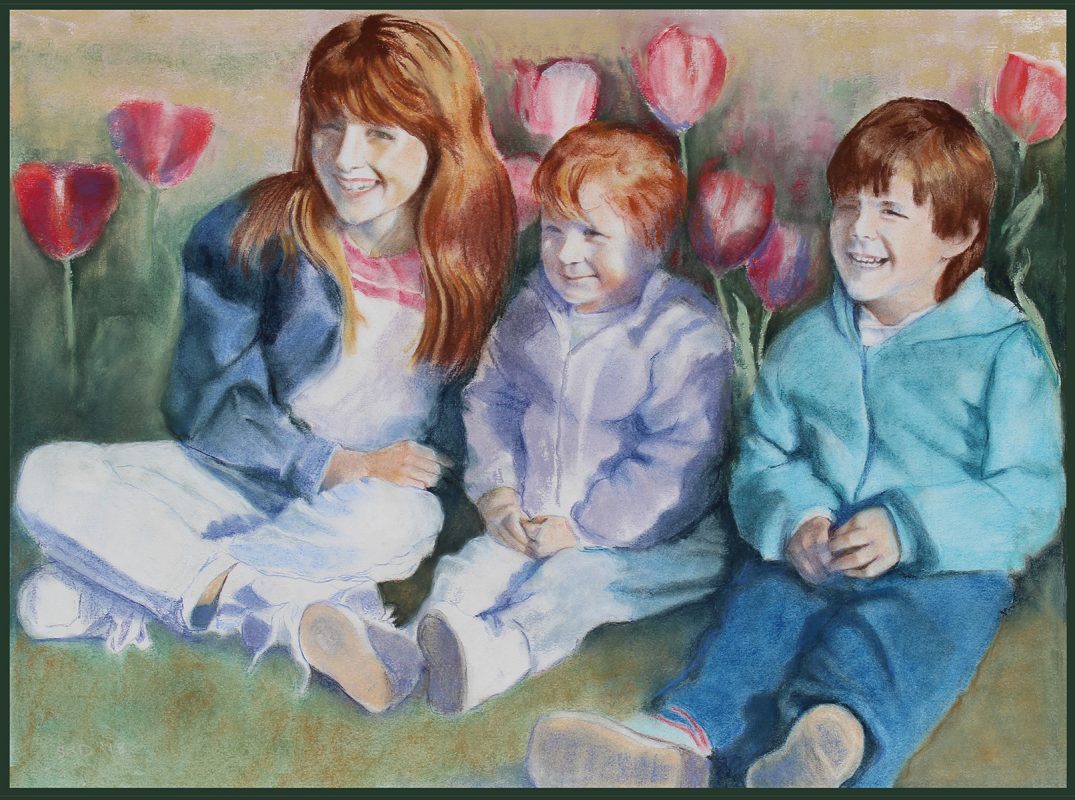 A dear friend, Jan Fincher, asked if I'd do a pastel portrait of her three children when they were little (being now fully grown with children of their own).
     She then gave me a wonderful 3×5 photo taken many years ago of the kids in a bed of tulips! It's the only one she had of them all laughing together at that age.
     The light was behind them casting shadows on the right side of their faces. I felt like a sleuth trying to figure out what the eyes were doing behind those shadows. You'd be amazed at how much moving something, even something as small as a dot, can change the character of a face. A millimeter or less can make a big difference!
Below is a closeup of Aimeé, the youngest. I love that face! Here I'm trying to find the placement of the features. The hardest part was capturing the slight amusement in her eyes and mouth.
In this next image, I'm laying in the tulips. I'm also thinking about this wonderful red hair!
Now I'm adding in the siblings. Ashley has reddish blond hair. Will's hair is brown.
About this stage, I'm realizing that these tulips are as big as Aimeé's head. They really are this size in the photo, but it doesn't work here.
I'm also discovering that if you forget what you're doing and lay your hand down, say on the tulips, you'll then find that red pastel settling wherever your hand lands next. I spent more time than I like erasing or washing my hands…grrr.
Below you'll see that I'm starting to reduce the size of the tulips, trying to treat the picture as a whole. For me, probably the hardest part of painting is eliminating, deciding what is important and what isn't. That's probably why I don't do landscapes. Just look at how many different shapes, lines and greens are out there! Brain implode.
Once I got the ok from Jan that I've managed to capture the kids' likeness, I started to relax and fill in the legs and sneakers.
I'm thrilled that the Finchers are pleased. Jan told me, "I've shown the picture to all three and they all have commented on what cute kids they were! Ha ha!"
That they were!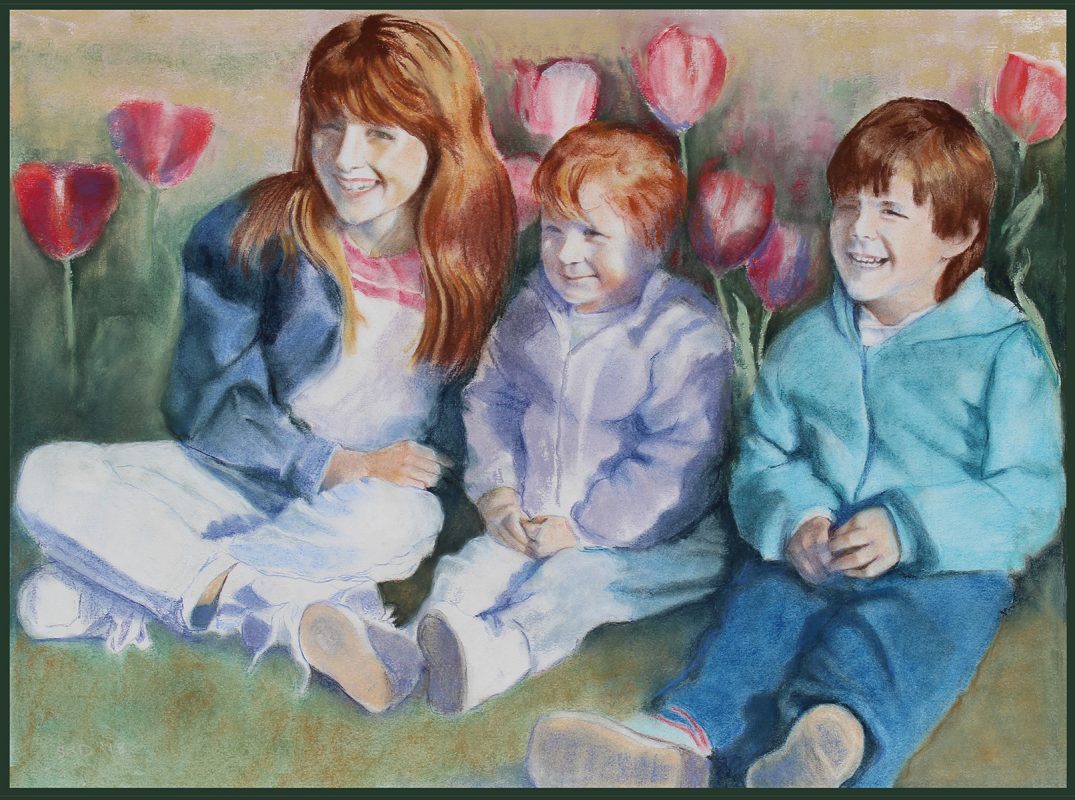 If you'd like to honor someone with an original portrait, I'd love to hear from you!